The polyurethane side sealing technology improves the air tightness of the lap joint, effectively prevents the occurrence of the cold bridge phenomenon, and overcomes the occurrence of the peeling of the steel plate and the core material during the handling and installation of the plate.
The board has excellent fire resistance.
It is used for horizontal installation on the outer wall, and the board seam can be adjusted.
With the four-sided tongue-and-groove process, the effect of aluminum plate curtain wall can be presented.
Product Specification Sheet: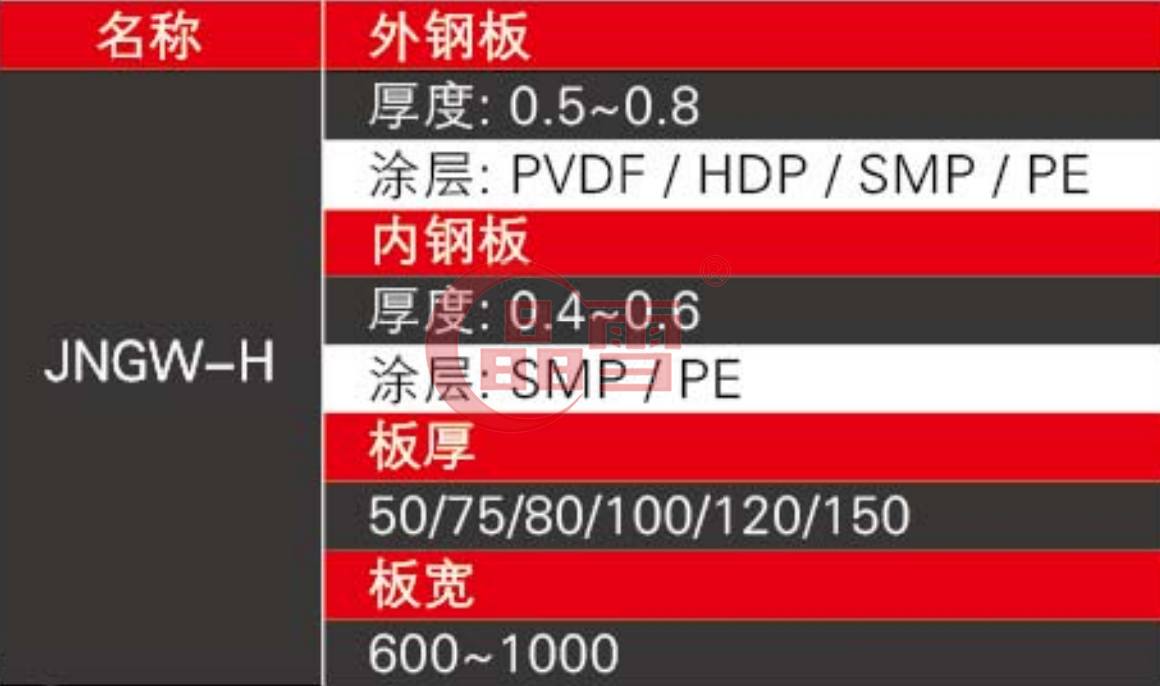 Common product performance table: