The board has excellent fire resistance.
The 40mm crest height greatly improves the roof drainage effect and bearing capacity. While ensuring the thermal insulation effect of the building, it can effectively reduce the construction cost, and the roof slope can be as low as 3%.
Open nail design, the fixed nail spacing can be adjusted from 250mm to 1000mm, especially suitable for typhoon areas.
Product Specification Sheet: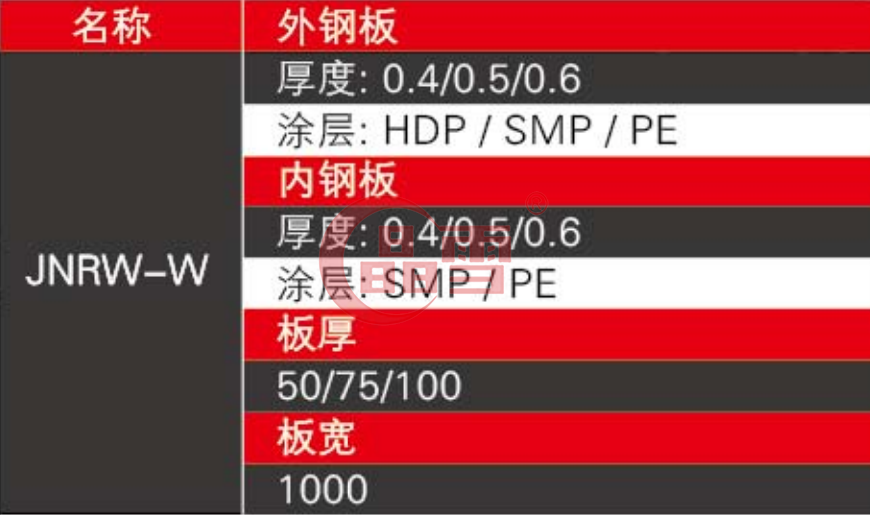 Common product performance table: